Profession: RN
Specialty: Psychiatric
Shift: 3x12 Days
Start Date: 01/22/2024
End Date: 04/27/2024
Duration: 14 weeks
Est. Weekly Pay: $2,340.00
Job Id: 54131206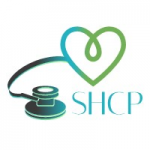 Website smarterstaffing Smarter Healthcare Partners
The Most Trusted Name in Travel Nursing
Smarter Healthcare Partners is a nationally recognized Travel Nursing provider partnering with a quality healthcare facility in Clinton, MA to provide a Psychiatric RN.
Job Details:
Location: Clinton, MA
Type: All positions start as 13-week Contracts
Shift: 3×12 Days
Start: 01/22/2024
Compensation: $2340.00 weekly Gross
Benefits: Health, Dental, Vision, 401K, PTO, Short Term Disability, Life Insurance, and Accidental D&A?
About Us:
Smarter Healthcare Partners was founded in 2018 as a partnership between highly-experienced Recruiters in the Travel Nursing Industry with a goal of creating a better path for healthcare workers. Our approach comes from many years of healthcare experience – bridging deep knowledge with strong industry ties as well as a trusted and proven track record. When you choose Smarter Healthcare Partners you will be working with a dedicated Recruiting and Compliance Team with direct access to the best assignments in the country.
For immediate consideration, please submit your resume to: info@smarterhcpartners.com or call 1-888-508-6128 to speak with a Recruiter today.
Smarter Healthcare Partners, the most Trusted Name in Travel Nursing.